Sponsor Ducky
Donate to Life with Horses to help Ducky on his new journey to find his forever home, some details on him:

Racing name:
All

Pluck


Stable name:

Duck

y
Age:

7 years


Sex:

Gelding


Colour:

Chestnut


Height: 16+ hands
Injury:

Injured tendon on front left leg


Favourite treats:

Molasses and liquorice


Ducky's Home:

Samford, QLD

All donations $2 and over are tax deductible
Hi, I'm Kat!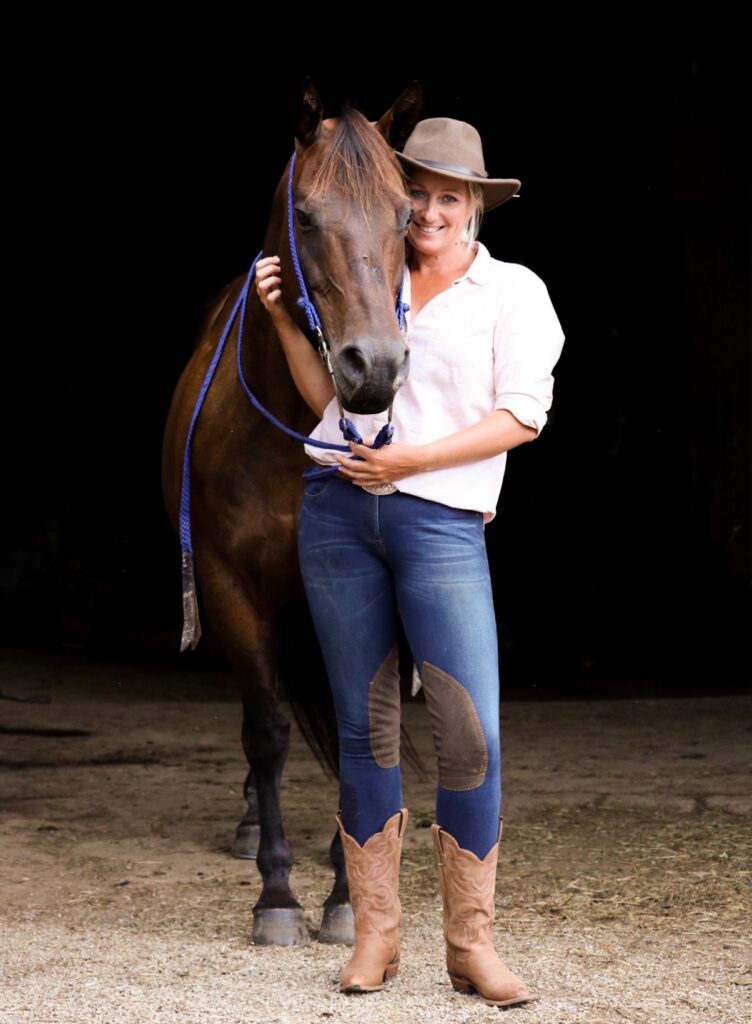 With over 20 years of event planning experience in the corporate world and the last six of these years leading an international events team for a global company, managing multiple event managers and over 110 events annually. Plus, travelling nationally or internationally every month and working all hours to allow for all the different time zones – the unrealistic expectations of the role and corporate pressures ran me into the ground. What was initially my dream job, turned into something that I did not love anymore, mix this with a chronic illness – Crohn's Disease, it was really affecting my health and mental state.
Four years into this role I realised I needed to do something for me. This is when I turned to my childhood passion of horse riding again (it had been nearly ten years since I rode a horse), the feeling of being back in the saddle was so rewarding and freeing! I instantly re-gained my passion for horse riding and started working with a friend who retrains ex-racehorses. The experience was so fulfilling – working with thoroughbreds and teaching them how to be a horse again from the ground to the saddle.
In 2019 it was time for me to turn my equine passion into a reality. I left my corporate job and travelled the USA and Canada to work on horse ranches and gain experience from generations of horseman/women. This journey and the teachings handed down to me, gave me an incredible amount of insight and understanding of these incredible creatures. It not only helped with my state of mind and health but also for my horsemanship and equine operation skills.
The skills I developed were:
Teaching beginners how to ride
Working with all levels of horses from training for trail rides to trauma recovery and developing patience
Driving a Percheron team
Nursing injured horses back to health
Leading groups of adolescents at a horse camp
Natural behaviour techniques including liberty training and join up
This trip taught me that life is not about chasing money, it's about the value and enjoyment you gain when living your passion while helping others – both horse and human.
After this experience I couldn't return to the corporate world – equine was my calling and I needed to share this knowledge with others in the hope that they can have a chance to rebuild their lives through equine experiences while helping ex-racehorses.
THE WHY & HOW
My passion lies with ex-racehorses! Thoroughbreds have the biggest hearts and are such a versatile horse if given the correct training. So, when trying to figure out how I can help people and ex-racehorses, my business blossomed!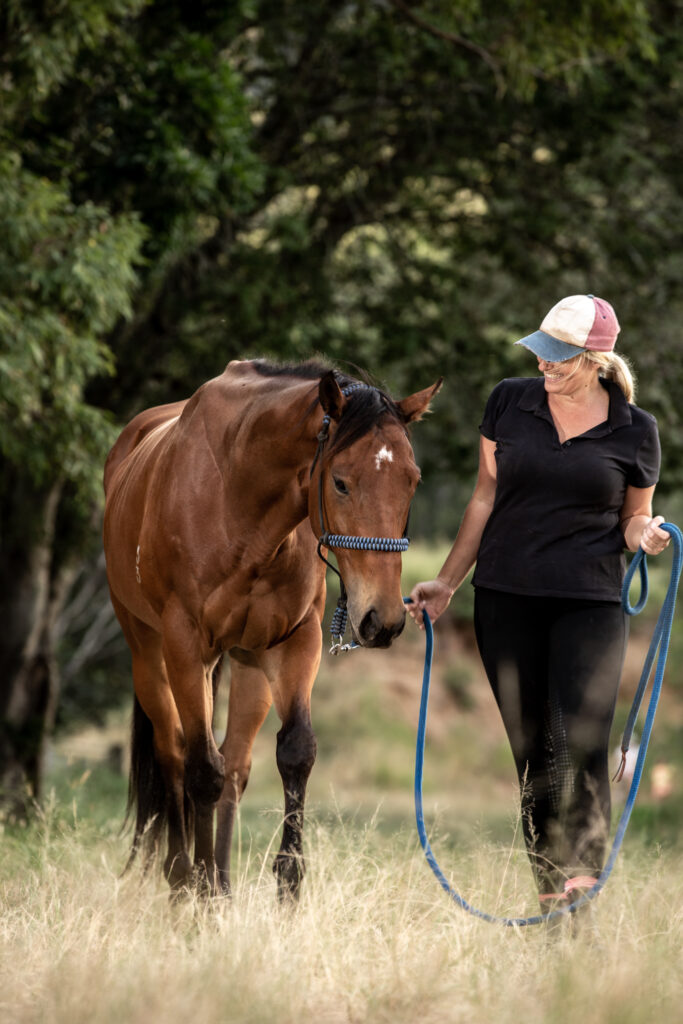 In November 2019 I welcomed my first ex-racehorse, Excalibrator aka Scallywag/Scally, a 7 year old gelding with an injury that prevents him from having a dressage or jumping career. Within eight months I had covered all areas of basic manners, groundwork, riding him in the arena, bush trails and also with beginners on his back, we are now working on liberty training together. Scally has an amazing knack with humans especially non-horse people.
This is what excited me about the business, to have ex-racehorses and veterans with PTSD work together through experiences to re-build trust, relationships and heal. The horse and human learn how to communicate with each other through learning groundwork skills to build a level of respect, trust, confidence and bonding relationship.
Once this is achieved, we move onto in saddle work with the horse, training the horses within their chosen discipline to find their forever home.